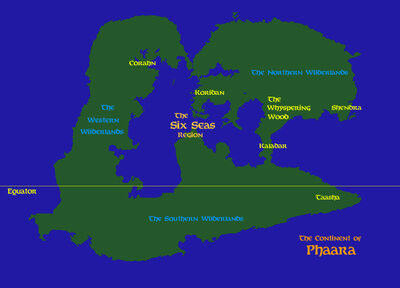 Phaara is a continent in Elara's northern hemisphere and (chiefly) western hemisphere. It is bordered on the north by the Northern Ocean, on the east by the North Marinnis Ocean, and on the west by the North Barimundi Ocean. It covers an area of about 24,490,000 square kilometers (9,450,000 sq mi), about 25% of the planet's surface or about 40% of its land area. Its population is estimated at over 4,000,000. It is the largest continent in area, and is first in population.
Community content is available under
CC-BY-SA
unless otherwise noted.